Zimele Income Drawdown Plan
The Zimele Income Drawdown Plan earns you a guaranteed monthly income in retirement, and leaves your loved ones an inheritance to secure their future later on.
The Income Drawdown Plan enables you to structure a monthly income from your pension benefits.
How Does It Work?
The plan invests your pension income in secure, stable financial assets like treasury bills and bonds, and pays you an income every month (or any other period you choose) from the investment returns only.
One of the key benefits of the Income Drawdown Plan is that your pension savings (the principal amount) remain intact for the entire duration of the contract. What is paid to you is the interest earned only. In simple terms, you will be eating the fruits, not the seeds. In the unfortunate event of death, the beneficiaries will get the full amount of accrued pension benefits.
How Do I Get Started?
First, you need to build your pension savings through the Zimele Guaranteed Pension Plan. Once you are at least 50 years old, you can then join the Income Drawdown Plan with the savings you have accumulated and start earning monthly income.
The minimum period for the Income Plan is 10 years, and is automatically renewed if you don't opt out.
You can also top up your account, which increases your income in subsequent months.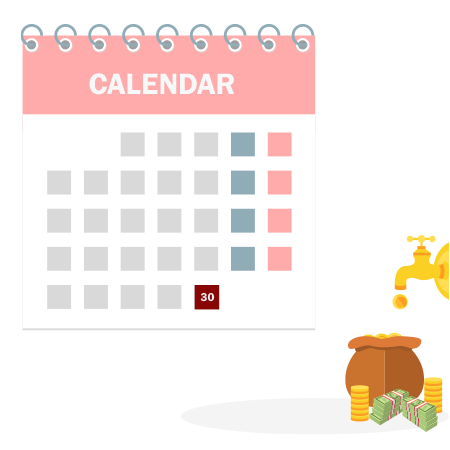 Enter your Pension Savings below and see how much you would earn every month.
Retirement Advisor
Make a plan to get an income in retirement.
Have you retired and looking to use your pension savings to get a monthly income? Contact us to get started.
Are you still working and looking to build up your savings to replace your income in retirement? Click here to open a Zimele Guaranteed Pension Plan account and start saving.
Note: The Income (Drawdown) Plan is a fund within the Zimele Guaranteed Personal Pension Plan, which is licensed and regulated by the Retirement Benefits Authority (RBA).